ServiceRelated.com > Merchant Accounts > Wireless Credit Card Processing > Way Systems MTT
Way Systems MTT (Mobile Transaction Terminal)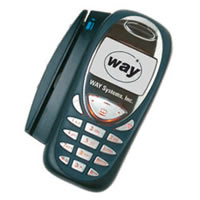 Mobile Credit Card Processing Solutions are for traditional, and non-traditional, retail merchants who are on the move, conduct transactions in the field, and / or have a need to accept payment at the time and place of a sale.
A wireless processing solution using the Way MTT terminal provides a secure, encrypted, end-to-end mobile platform for transaction processing. Retail transactions may be processed anywhere there is an AT&T wireless network during any time of the day. The terminal has a built-in magnetic stripe reader and an external, infrared printer.
The Way Systems' MTT 1531 allows merchants the ultimate in portable or wireless payment processing. This is a truly mobile credit card terminal.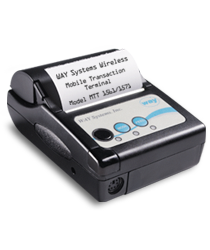 Works virtually anywhere throught the AT&T network (GPRS)
24/7 Customer support included
Integrated PIN pad
Easy-to-use retail mobile credit application
Store and forward capable
Optionally supports tip (retail), toll, invoice number, cash receipt, AVS, CVV2, Amex CID
ROHS compliant terminal
Call to discuss your wireless processing options
1-888-445-6447
Merchant Account Quote
Call for a free rate quote today.
888-445-6447