ServiceRelated.com > Merchant Accounts > MOTO
MOTO Merchant Account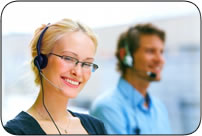 If you accept credit card payments over the phone or via most methods where the card is not present, you would qualify for our MOTO merchant account. A MOTO account is often referred to as "card not present" and does carry a higher rate than that of a retail merchant account. The rate difference is justified by the charge back rate associated with this account type.
At Service Related, we do everything we can to be sure you have a secure and inexpensive for your MOTO merchant account. We offer some of the lowest processing rates in the industry and provide you with terminal solutions to fit the way your business operates. You can elect to use a physical terminal, local desktop processing software, or an online virtual terminal with your keyed account.
MOTO - Phone or Mail Rates

Processing Rates

Credit Card Processing Rate
2.19%
Debit Rate
2.19%
Transaction Fee
20¢
Statement Fee
$9.95
Minimum
$0.00
Application Fee
NONE
Annual Fee
NONE
Set-Up Fee
NONE
Terminals
FREE
Ask questions, or Apply today by calling
1-888-445-6447
Key Entered Merchant Account Features
Free Payment Terminal
Choose from our credit card terminal, desktop processing software, or online virtual terminal to handle transactions with your keyed (MOTO) merchant account.
Free Programming
We will reprogram your existing terminal or point of sale system at no charge. If you own your own equipment or are tied to a lease, our reprogramming is free of charge.
$0 Setup Fee
For merchants within reach of one of our offices, we will deliver your payment terminal, or assist with the setup of your virtual terminal. For merchants who are outside of an area where we have a representative, your terminal will arrive fully programmed and ready to use. In the case of a software based payment solution, we will assist with the setup via teleconference. With all of our terminals, a 24 hour support terminal line is available.
$0 Application Fee
Don't pay an application fee with a merchant account provider. Utilize Service Related and there is no application fee.

A MOTO account can be defined as one where the transaction takes place when the customer, and credit card, is not present. This type of transaction is often referred to as "card not present" or "key entered". Once an order is placed, or a transaction takes place, the credit card number is manually entered into a credit card terminal, credit card processing software, or virtual terminal. If you utilize a web site to drive sales, but all sales still occur over the telephone, or via a manual entry offline, you would still be considered to be a MOTO account.
Free Terminal Software with 24-hour support. Get started today.
Merchant Account Quote
Call for a free rate quote today.
888-445-6447